Delta Optical Sailor 7x50 - new version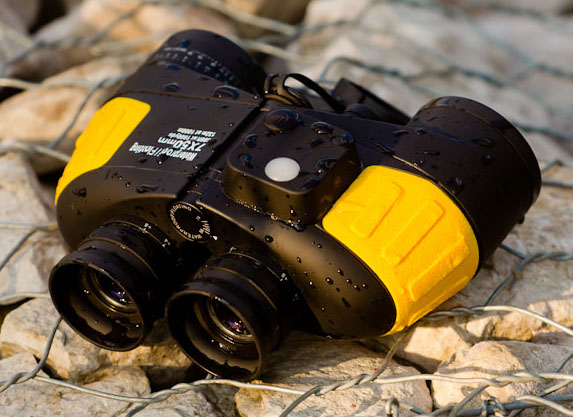 Polish Delta Optical company has just announced the new version of Delta Optical Sailor 7x50 binoculars. It is classic, Porro-prism device with marine parameters.
Delta Optical Sailor 7x50 - Some proof that Sailor's water-proof (and much more!)
Brand new Delta Optical binoculars have been developed for all far-sighted water-sports fans. They are an indispensable companion for all who enjoy canoeing or boat cruises on the lake. Sailor 7x50 model is rubber-lined, fully water-proof and unsinkable and it should only be kept at bay, of course in case of falling overboard so that it does not drift too far. This is not the end of Delta Optical Sailor 7x50 advantages! The binoculars have a built-in illuminated compass, visible in their optical track and a rangefinder which allows calculation of the distance on the basis of the known height of the object and vice versa. For easy calculation there is a conversion scale placed on one of the binoculars' lenses.

Delta Optical Sailor 7x50 binoculars are based on the classic porro construction with a convenient system of individual focusing for each eye. Extremely practical functionality of the binoculars is additionally complemented by their universal characteristics and very good optical properties. Bright and clear image is obtained thanks to the quality of BaK-4 prisms and anti-flash layers that cover all the optical elements of the binoculars. This ensures a high light transmission and contrast images that you will enjoy during your water-sports activities.

Furthermore Delta Optical Sailor 7x50's price will not be like a splash of cold water right in the face of the buyer as the price of these binoculars is more than affordable! You can get it at the Delta Optical store (www.deltaoptical.pl) for just 449 PLN.