Legendary Leica Trinovids are back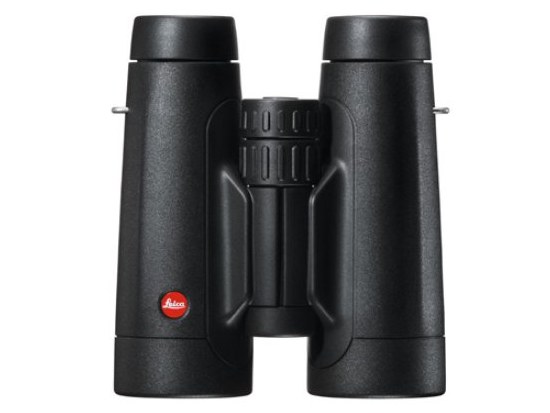 Leica Company has just announced new Leica Trinovid 8x42 and 10x42 binoculars. Both instruments are waterproof up to 5 m and nitrogen filled. The fields of view are 7.2 and 6.2, respectively.
Press release
Classic is back: Leica Trinovid
The return of the universal binoculars in a new price segment.
17/01/2012 - Leica Camera AG, Solms, has expanded its range of binoculars with two new models for newcomers and discerning professionals: the Leica Trinovid 8×42 and the Leica Trinovid 10×42. The new Trinovid binoculars offer ultimate precision paired with extreme robustness and are characterised by outstanding value for money.
Due to their optical and mechanical quality, the Leica Trinovid binoculars are equally suitable for experienced birdwatchers and hunters. Their absolute reliability in everyday use is guaranteed by perfect ergonomics and a particularly resilient and durable special armouring. In addition to this, the binoculars are compact and very light.
As is the case with the top models in the Leica range, the lenses of the Leica Trinovid binoculars feature an extremely effective coating. The robust shell is made of magnesium. Dioptre corrections can be conveniently applied with the central focusing barrel and personal settings for eye relief are enabled by sophisticated eyepiece cups with four click-stop settings.
Leica has been making history in the world of binoculars since 1907. In 1957, Leica Trinovid binoculars added a new chapter to this history with their reputation for uncompromising quality. The roof-prism construction created a new slim form that guarantees carefree and easy viewing. Benefits that the US space agency, NASA, also appreciated: in 1969, a modified pair of Leica Trinovid binoculars was successfully used on the Apollo 11 lunar exploration mission. The third generation of the Trinovid range was released in 2007 and enjoyed the reputation of offering almost indestructible binoculars for outdoor activities.
The new Leica Trinovid binoculars will be available from authorised Leica dealers from February 2012.