All you want to know about binoculars but you are ashamed of asking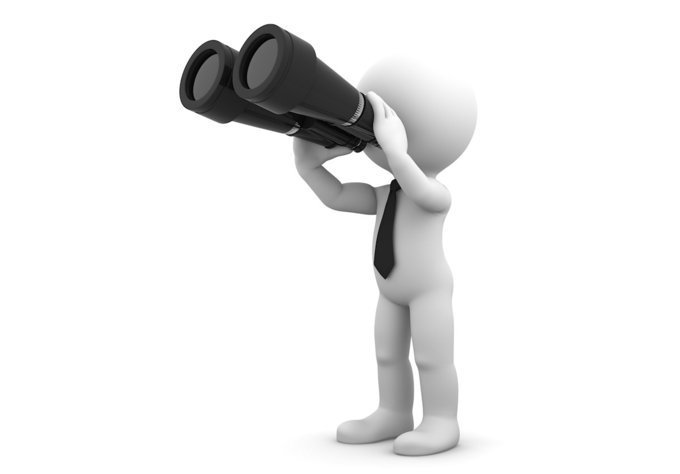 1. Why binoculars?
Apparently binoculars seems to be a poor optical instrument. Any average astronomical telescope can gain higher magnification and thanks to a big lens is able to gather more light. Fortunately, considering binoculars, magnification is not the most important thing. In this case we deal with a compromise between reasonable magnification and lens diameter, where important is size, which can't be too big so that we could use it in specific conditions. Why binoculars are just so amazing instrument? Answer may be short and surprising as well. This instrument is just chosen by the nature in the course of long evolution. Our eyes are nothing else but perfect binoculars with 1x7 parameters. It truly is an excellent equipment featured by a wide angle of view, a smooth focusing, a great image stabilization and self-cleaning. But it has a one disadvantage: sometimes it breaks down. On the other hand would you be able to show me an optical instrument which works perfectly and which doesn't get worse in the course of time.
Please Support Us
The coronavirus crisis has been adversely affecting many businesses and, sad but true, ours is not an exception. Despite that difficult situation we would like to preserve continuity and high quality of publications available on all our websites. Still, we are now aware it might be impossible without additional financial help. That's why we would like to ask all those who visit, read, and care about Optyczne.pl, LensTip.com i Allbinos.com for support - it's enough you send us a small sum of money via PayPal. If a lot people decide to support our websites we think we'll stand a chance and survive next months without any lasting harm. We count on your support and understanding, stay safe and be healthy.

- - - - - - - - - - - - - - - - - - R E K L A M A - - - - - - - - - - - - - - - - - -


- - - - - - - - - - - - - - - - - - - - - - - - - - - - - - - - - - - - - - - - - - - - - - - -
Everyone who decided to buy binoculars struggle with many problems. Of course we expect our purchase to be possibly the most economical as well as satisfy our needs. So choosing binoculars we firstly should think about our needs and expectations. Different expectations have ornithologist, different expectations tourist, different expectations hunter, different expectations astronomy lover. Afters needs and demanding choosing there are still many questions which we have to answer. But to properly ask them, firstly we should be introduced with binoculars rules and parameters.