Swarovski EL Range - new rangefinder binoculars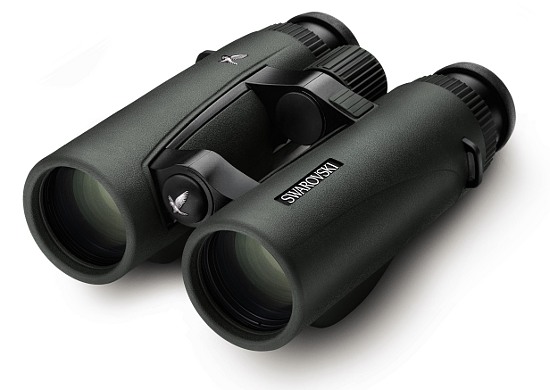 The Swarovski Optik Company has just announced two new binoculars with integrated range-finder and angle shot programme. They are roof prism devices with parameters 8x42 and 10x42.
Press release
EL Range: New superior-quality binoculars with integrated range-finder and angle shot programme from SWAROVSKI OPTIK
Crystal-clear vision – precise measurement – right on target with SWAROAIM

Absam/Austria, September 5th, 2011 – The EL Range 8x42 and 10x42 sets a new standard in hunting equipment. SWAROVSKI OPTIK is introducing a new binocular offering crystal-clear optics and a precision range-finder. Uncompromising transmission values, precise measurement and the globally unique angle shot programme developed by SWAROVSKI OPTIK offer valuable prerequisites that enable you to shoot successfully over long distances. This makes the EL Range an ideal partner for ensuring a successful hunt.
Crystal-clear vision – exceptional optics
The transmission in both binocular halves is 91%. They are equipped with a 61° wide-angle eyepiece which supports a field of view of 137m (8x42) or 110m (10x42). The large eye relief offers four positions, to which the eyecup can be adjusted individually. This means that even spectacle wearers can enjoy the full benefit, with a crystal-clear vision and great comfort.
Precise measurements thanks to smart ergonomic design
A steady hand is needed to take accurate measurements. The proven EL wrap-around grip allows you to hold the binoculars steady so you can aim at even the smallest targets over any distance.. The binoculars' small, perfectly balanced weight of 900g, along with their distinctive streamline shape, also ensures that you can measure the exact distance to the desired target, even using just one hand. This makes the EL Range the lightest in the high-end category.
The EL Range can measure with an accuracy of +/- 1m over the entire measurement range (30–1375m). The measurement button, ergonomically located on the bridge, helps you to use it quickly and intuitively, even during twilight. The small target mark allows you to take precise measurements at all times. You can adjust the brightness of the display to suit your personal requirements.
SWAROAIM – for a precise aim
To be able to set the downrange you want when going uphill or downhill, you need either an instinctive "feel" with an experience in ballistics, or a corrective instrument with measurement accuracy. SWAROVSKI OPTIK has developed a completely new, globally unique angle shot programme called SWAROAIM. It is integrated into every EL Range and allows you to define the settings easily and precisely for a corrected shooting range, to ensure that you shoot safely in steep terrain.
The EL Range can show either the angle or the corrected shooting range, which means, that you will have no more problems "staying on target" when shooting at an angle, even over very long distances. As usual when you are hunting, you will have to measure the distance to the target, read the corrected distance for the angle and adjust the ballistic turret or select the appropriate aiming point in the long-range reticule. If you are on flat terrain and do not need to use the programme, you can easily disable it via the menu.
For more detailed information, technical data, 3D animations and tips, visit: el-range.swarovskioptik.com