CL Companion - new compact binoculars from Swarovski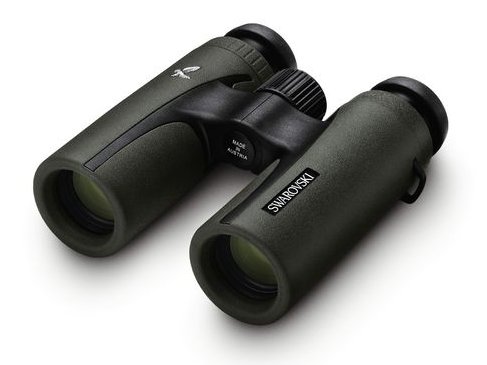 Swarovski company has just unveiled two new roof prism binoculars with parameters 8x30 and 10x30. Their compact design and light weight should provide an exceptional portability and ease of use.
Press release
Close at hand: The new CL Companion 30 - compact, impressive performance binoculars in proven SWAROVSKI OPTIK quality.
The compact, ergonomic design and light weight of the new CL Companion 30 make it excellent value for money. It is perfect for all bird watching and nature observation activities whether as an entry-level model, a handy spare or telescope supplement. The CL Companion will be available in stores from 01 July 2011.
When observing nature outdoors, from your window or on your travels, the CL Companion is always within easy reach for quickly identifying a particular species or for a spontaneous wish to experience the beauty of nature up close. Its compact size and light weight means that it always remains close to hand for whenever the moment takes you. With proven SWAROVSKI OPTIK precision, a lightweight design and such an attractive price, you couldn't wish for more in a compact binocular.
The new CL Companion models, 8x30 and 10x30, will be available from 1 July 2011 in three different colours: green, black and sand-brown (Traveler). The proven SWAROVSKI OPTIK precision guarantees excellent viewing comfort and bright, high-contrast images for truly memorable viewing experiences. The distinctive new design of the new binoculars combines a modern look and feel with the compact construction and proven ergonomics typical of this long established Austrian manufacturer. At only 500 g (17 oz), they are the lightest binoculars in the premium class.
Its impressive benefits mean that, in addition to being perfect for birdwatchers and nature observers, the CL Companion 30 is also a useful companion for anyone who travels or enjoys an active lifestyle.